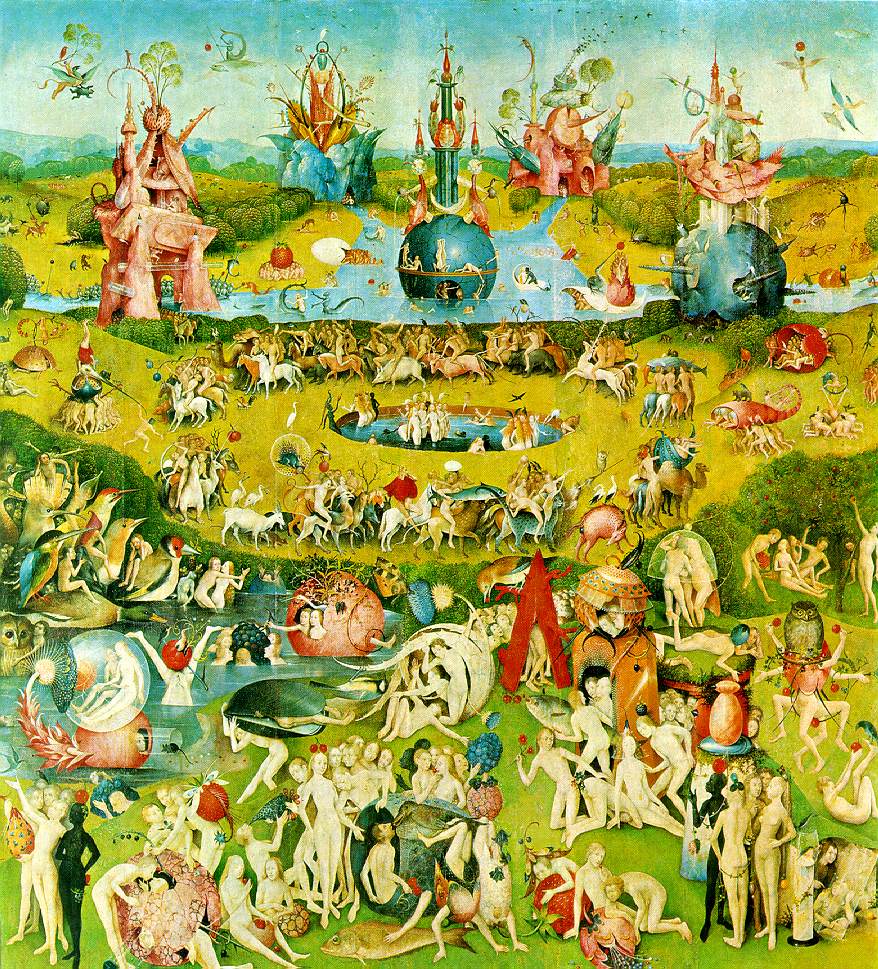 I'm waiting to find out if I have built a floral Auschwitz, a place where plants come to suffer and die. Contrast this horror against my inner optimist, the one who wants to be able to give tomatoes away because – oh look – I've accidentally grown too many! This balcony garden of mine is full of pathos and internal dialogue. Hieronymus Bosch should be so lucky.
I planted the impatients (hurry up!) in a box on the railing. The tomatoes plants are staked and ready for replanting into
this thing
(if it ever arrives in the mail), and the cucumber seeds are nestled into starter trays. If the cukes find it in their heart to grow just a little, I'm going to put them in my
Topsy Turvy
collection.
Of course I planted snapdragons! I love smushing the flowers in my fingers and making a "rwaaaarrr" noise. Those are in a box with something yellow and bushy at the top. No idea what it is but it looked like a fighter I want to know. The geranium is potted alone, as are the pansies, marigolds, miniature roses and cilantro. I might also have cat grass at some point in the next few weeks, but I still have no idea where to put the bastard-child lavender. I'm working on making it feel more at home.
Yes, I did plant lettuce – thanks for asking. It's called "Gourmet Mix". There is a special bottle of salad dressing from back home set aside for this lettuce if it chooses to apply itself. I can only encourage it. If I berate the lettuce it's only going to act out.
Last but not least, I planted eight dwarf gladiolus bulbs in two green pots. This could be a real disaster and I can't wait! These are some of the bulbs that were sent to my father. They arrived by mail two weeks after Dad died. He placed a $40 order for bulbs last October, because he did not have pneumonia then. The gladiolas could be red when they grow up, so I have read. It could be months before we know more.
If you happen to walk by my condo, you can see me on the fourth floor. I'm wearing cotton gloves printed with a tomato design, blown-out sweatpants and dirt. It's probably not a good idea to come up. I smell like ass and Miracle-Grow.
When I was small and not as good at complaining as I am now, I told my father that normal people do not grow things, they buy things.
He made me work on the garden anyway
, and that was my fate until I became an adult with a debit card and big ideas about the produce section of a grocery store. My how things have changed.